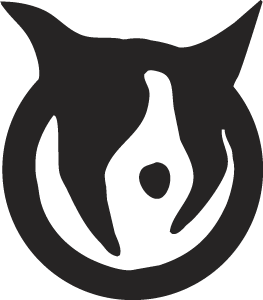 Puppy Classes
Puppy Obedience*
Cost: $100.00
Class: 5 consecutive weeks
Length: 45min. to 1 hour per week
Age: Puppies 10 weeks to 6 months old

[Weekly Class Schedule]

*This class requires pre-registration. Click the button for class start dates and a link to our online form.





This class is designed to help your new puppy fit in with its new family. The sooner you start your training, the less chance problems will develop. Puppies must be at least 10 weeks old, but less than 6 Months, and highly recommended to have had at least 2 sets of puppy shots that include the "Parvo" vaccination.

The class will cover obedience, puppy health and diet, socialization, basic grooming, toys, chews, housebreaking, sleeping places, equipment, and much more. We can answer any questions you have. We recommend the entire family (age within reason) attend these classes so everyone can take part in training your new puppy!

Plan your schedule accordingly as make-up classes are not available. Record your date as no further confirmation will be sent.



Puppy Agility*
Cost: $95.00
Class: 5 consecutive weeks
Length: 45min. to 1 hour per week
Age: Up to 1-year old

[Weekly Class Schedule]
| | |
| --- | --- |
| | *PUPPY AGILITY VIDEO!* |
Next Class Start Date: October 27, 2020 at 9:30 AM or 6 PM

Five weeks of fun for your puppy! Give your dog an opportunity to go through a tunnel, a tire, run through a jump-chute and get the feel of real agility equipment.

This class is designed for puppies or young dogs up to one year old and their owners who have taken puppy and/or beginner obedience class from us.  It provides a safe and controlled introduction to agility.  Dogs will be exposed to scaled-down agility equipment, a variety of surfaces, and lowered full-sized agility contacts including the A-frame and dog walk.  This class helps puppies with socialization skills, obedience skills, flexibility and body awareness. Puppies will get a chance to learn teamwork and build confidence through positive reinforcement.  Included in the curriculum are sit and stay exercises and leadership tips for handlers all in a fun-filled practice environment.

Puppy agility gives dogs and their owners a chance to experience some of the basic aspects of agility, and a chance to find out if they are interested in pursuing this exciting new dog sport with their canine partners.   The class is equally fun and valuable for those who simply want another way to play with their new puppies in a learning environment. 

*Please 651-464-1799 or visit us to sign up or send an email to info@trdogs.com. Classes fill quickly! Must have a minimum of six participants or class will be cancelled.