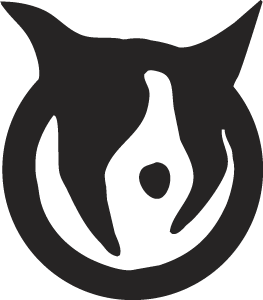 Specialty Classes
Rally Classses
Cost: $100.00
Class: 6 Lessons
Length: 45 Min. To 1 Hour per week

Next Class Start Date: ongoing
Day Class: Thursday at 1:30 PM
Night Class: Novice Rally (Beginner) TBD
Instructor: Jami
To register or if you have questions, send an email to info@trdogs.com with your contact information and your dog's name and breed. You will be put on the list. Payment due the first day of class unless payment recieved prior to the start date. Except for Novice (beginner) This is an on-going class at all other levels of Rally. You have six months to use the 8 lessons. Novice (beginner) Rally is a 5 week course that has a definate start and finish date.


Nose Work Classes
Cost: $125
Class: 6 Lessons
Length: 45 Min. to 1 Hour per week

Next Start Date: Beginner Nose Work, September 20, 2023. Cost is $125 for 5 week course.
Instructor: Andrea Bixby


Therapy Dog*
Cost: $125.00
Class: 6 weeks
Length: 45min. to 1 hour per week

Next Class Start Date: September 27, 2023 at 7:15 PM
Day Class: If needed and 6 or more students
Night Class: 6:30 PM *
Instructor: Grete Krause

THERAPY DOG TESTING DATE: TBD

This testing date is set.
FORMAT: 2 Groups of 10 people each
TIMES AVAILABLE: 10:00 AM and 12:00 PM

Send an email to info@trdogs.com to sign up for a time.


*Requires pre-registration and completion of Beginner and Intermediate Obedience classes. Class must have at least 6 participants or it may be cancelled. Please send us an email.

This class will teach you how to prepare for the Therapy Dog Test. Your dog will learn visiting skills with practice visits to nursing homes. Therapy Dog class is offered about three times a year depending on demand.
TDI Test will be scheduled sometime after completion of the class at Total Recall. Cost; $45. Payment due the day of the Test or before. To get on the list send an email to info@trdogs.com with 2 time preferences. There are 2 times 10AM, 12AM (a 3rd may be added as needed at 2PM). Each time slot is limited to 10 participants.


Trick Class
Cost: $125.00
Class: 5 weeks
Length: 45min. to 1 hour per week

Next Class Start Date: TBD

Instructor: Dawn Wessels

This class teaches you how to train your dog to do tricks. Some of the tricks that may be covered are Play Dead, Roll Over, Wave, Pray, Cover With A Blanket, and Jump Through Your Arms. This is really a fun class and the result is sure to impress your friends and family! This class is offered periodically depending on demand so please send us an email for the next class start date or to be put on the list until date is scheduled. You will be notified by email, so make sure we are listed in your contacts or message my get put in junk mail.

Conformation:
Thursday's at 7:15 PM Cost is $10.00/handler

Private Lessons
Cost: $60/half hour

Available at the school or by appointment only. Contact Sue Mills-Kothe directly at sue@trdogs.com to arrange a time.