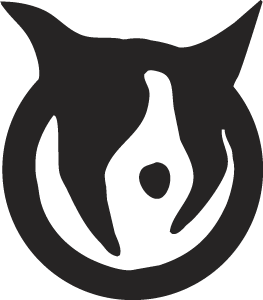 Weekly Class Schedule
MONDAY
TIME
LENGTH
TYPE
LEVEL
10:30 AM
**
Agility
Beginner Phases 1-2-3
11:45 AM
ongoing
Agility
Intermediate
5:00 PM
ongoing
Agility
Intermediate/Pre-Competition
6:30 PM
ongoing
Agility
Competition/Advanced
Click Here to Register
**
Obedience
Beginner
8:00 PM
ongoing
Agility
Low Impact/Veterans
TUESDAY
TIME
LENGTH
TYPE
LEVEL
Click Here to Register
**
Obedience
Puppy
10:15 AM
ongoing
Agility
Advanced
10:45 AM
**
Agility
Puppy
5:00 PM
ongoing
Agility
Novice
6:00 PM
**
Agility
Puppy
6:15 PM
**
Agility
Beginner Phases 1-2-3
Click Here to Register
**
Obedience
Puppy
7:30 PM
ongoing
Agility
Advanced
8:30 PM
**
Agility
Beginner Phases 1-2-3
WEDNESDAY
TIME
LENGTH
TYPE
LEVEL
9:30 AM
ongoing
Obedience
Intermediate
10:45 AM
ongoing
Obedience
Competition Open
5:00 PM
ongoing
Obedience
Intermediate
Varied
ask for dates
Trick
any
Varied
ask for dates
Therapy Dog
TBD
6:00 PM
**
Nosework
Beginner
6:30 PM
ongoing
Obedience
Competition/Novice
7:30 PM
**
Super Puppy
Competition Dogs Only
THURSDAY
TIME
LENGTH
TYPE
LEVEL
Click Here to Regsiter
**
Obedience
Puppy
Click Here to Register
**
Obedience
Beginner
11:30 AM
ongoing
Obedience
Intermediate
1:30 PM
ongoing
Rally
All Levels
7:15 PM
pay as you go
Conformation
Competition
Click Here to Register
**
Obedience
Beginner
Click Here to Register
**
Obedience
Puppy
7:30 PM
ongoing
Obedience
Intermediate

**Classes require pre-registration and a minimum non-refundable deposit of $40.00 or payment in full when signing up. Call 651-464-1799 for start dates or register online For Puppy, Beginner and Intermediate Obedience only. All other classes done in person or by mail.

PLEASE NOTE: Times, Days, Dates subject to change without warning.

All ongoing Obedience classes are sold in a block of 10 lessons. These lessons must be used within 6 months.

All Agility classes require an Obedience class from Total Recall prior to admission. Ongoing Agility classes are sold in a block of 6 lessons and must be used within 10 weeks.

Puppy Agility Class (for dogs under one year old) requires completion of either Puppy Obedience or Beginner Obedience along with pre-registration.


Conformation Classes are "pay as you go" with no pre-registration required.

Therapy Dog and Trick Classes are given only a few times a year depending on demand and require pre-registration.