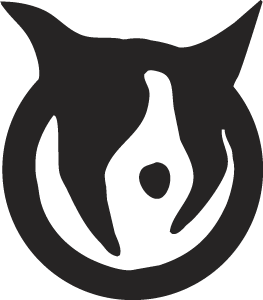 Trainers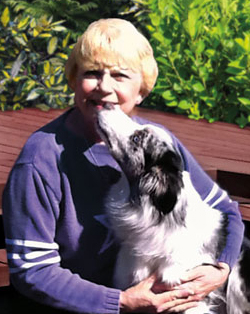 Sue Mills-Kothe, Owner & Founder

I have been training dogs for over 45 years. To date, we have trained more than 16,000 dogs from over 100 breeds. My goal is to provide the best training environment available to ensure you have the best relationship possible with your dog. Training is a commitment that takes time and energy to achieve a good companion.

Total Recall will help you attain any level of training you wish to reach with your dog. A trained dog is a joy to own and much more fulfilling! Proper training will prevent future problems and cure current ones. I am currently showing 6 dogs in Agility, Obedience and Conformation.

My accomplishments include two Obedience Trial Champions, "Mikie" & "Shelby", eleven Champions in three different breeds, "Border Collie", "Malinois" & "Papillons", three Master Agility Champions, "Hayley", "London" & "Bravo", the first AKC Utility Dog Rottweiler in Minnesota, "Sam" and the first Border Collie in Minnesota to earn the titles of Champion, Obedience Trial Champion, and Utility Dog Excellent, "Shelby".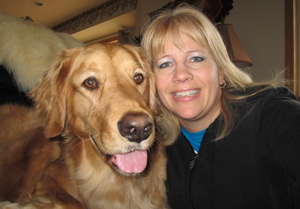 Toni Ketola

My Golden Retriever, Cedar, and I have been at Total Recall since 2006, but I have been training dogs for just over 20 years. I often assist Sue in the Beginner classes where I can give students more individual attention. You will also find me and Cedar, in Agility classes and the Advanced Obedience classes. From everyday problems to preparing for competitions, I find training challenging and extremely rewarding! Toni Now lives in Georgia and Cedar Has crossed the Rainbow Bridge.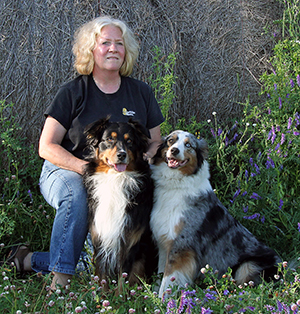 Grete Krause

I have been training dogs for over 35 years and titled my first dog when I was 14 years old. I have been a trainer at Total Recall since 1997 teaching Puppy, Beginner, Conformation, and Therapy Dog classes. I am also a certified Invisible Fence trainer and train service dogs.

My skills as a trainer have come from my years of training people and their dogs, and attending many seminars over the years. I like to train dogs because they are such bright creatures and it's fun to watch how they learn. Training is an important component in establishing a leadership role with your dog, and it can provide you with a life-long relationship with your companion.

I've bred Australian Shepherds for over 30 years, but I also own labs. I always have a rescue dog in my home, too. In my spare time I enjoy teaching my dogs new tricks and gardening.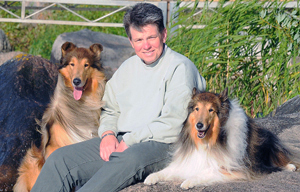 Deanna Levenhagen

I've been training dogs for over 15 years. I found Total Recall when I moved to MN in 2002 and began teaching here in 2007. I train for Obedience, Rally, Agility, Herding, Conformation, & Pet Therapy. I am also a certified CGC evaluator, and my dogs are certified in pet therapy work through TDI (Therapy Dogs International). I own Rough Collies, Logan and Hayden, and they've earned advanced titles in Obedience, Rally, Herding, and Agility.
I  was once asked what advice I would give a newcomer to training and competing.  Here are some reasons why I think training is important:
Never stop learning.  Take each opportunity to learn about yourself, your dog, the training, and different environments.

Have your own goals--regardless of your level of training. Many different methods can be used to reach your goal.

Training is never really done. There is always something that can be improved or fine tuned.

Don't cut corners or expect quick solutions to problems. Be patient and take your time.

Don't avoid your or your dog's weaknesses. Continue to train to make them better.

Don't forget why you do this!  This is about sharing time and bonding with your dog. HAVE FUN!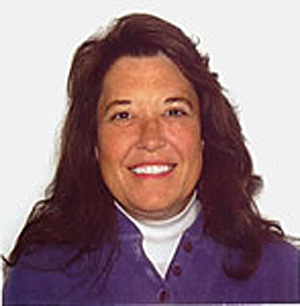 Lori Purdy
I started training my first dog, a Cocker Spaniel in 1991, and have been teaching Agility classes at Total Recall since 1994. Though currently an Agility instructor at Total Recall, through the years I have trained and shown my dogs in Breed, Obedience, Flyball, Therapy, and Agility. I have been judging AKC Agility since 1996, and NADAC Agility since 2000.
Right now I own an English Springer Spaniel and a Manchester Terrier, but I have also owned American Cocker Spaniels and a Doberman Pinscher.  They all have earned titles in Breed, Flyball and Agility, including owning the first Manchester Terrier to ever title in Flyball, having the top pointed flyball cocker in the country, and putting both a MACH and NATCH titles on a dog. I have also competed in several national competitions, and judged the AKC Invitational in 2007. I show and judge at least two weekends every month, along with teaching once a week.
What I find most enjoyable about teaching is watching the dogs and handlers learn new things and apply that knowlege to their next lesson. I like to see them succeed in the sport--especially if they choose to compete. In my spare time, I enjoy traveling, cooking (which includes some party catering and cake decorating) and training my own dogs.