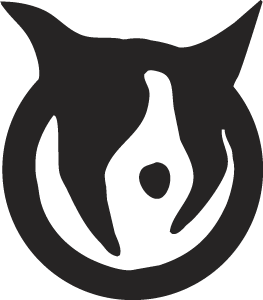 Welcome to Total Recall School for Dogs
ANNOUNCEMENTS:
NOTICE: The Thursday Rally Class will be Moved to Wednesday's at 1:30 pm starting January 10th
December 16, 2023 there will a Therapy Dog Test at Total Recall. Currently test times are 10am and Noon. Cost $45.
NOTICE: Total Recall will be closed from December 22nd, 2023 thru January 7th, 2024.
EXCEPT FOR THE FOLLOWING DATE; January 4th, 2024. Comformation class will be held at 7pm to train for the Land O Lakes show.
Also; January 4th, 2024 will be the start date for Puppy class at 9am and Beginner class at 10:15am. All other classes will start on January 8th, 2024 normal schedule and new classes posted under Start dates.

The 7:30 PM Thursday Intermediate Obedience class will not be available on the following dates:
November 9th. Otherwise it will class as normal.


Book by Sue Mills-Kothe and Dawn Wessels

This is not only for dog training but useful in many ways
in life's path where attitude is the major factor in how well you will suceed.

Cost is $15.00 for a hard copy available at the school, or send a check to have it mailed to you for an additional $4.00. It's also available to download from Amazon for less.



Total Recall Videos
| | | | |
| --- | --- | --- | --- |
| | Puppy Agility (posted 8/7/13) | | Intermediate Obedience Class |
| | | | |
Total Recall School for Dogs was established in 1990 with the intent to provide the best dog training possible in the greater Minneapolis/St. Paul area. To date we have trained over 18,000 amazing dogs to various levels of proficiency based on goals set by their owners. Our instructors have a minimum of 20+ years training dogs -- some with over 40 years of experience.

Our proven training methods are based on motivation (food and praise) and leadership principles. We believe dogs respond faster to this type of approach. A 4 foot leather leash (available for sale at the school if needed) is recommened and a plain buckle collar. We do not use "clickers," halter collars (harnesses), or gentle leaders.
We offer a variety of training classes to satisfy any level of training you desire. Please read through the class descriptions to decide which class fits your situation, ie: under six months would be the "Puppy" class. We have classes designed for new dog owners looking to get their puppy off to a great start, as well as classes for the ultimate dog enthusiast. We offer all levels of competition training - including agility and conformation - once proper obedience courses have been completed. This is to ensure the necessary safety of all dogs and their owners. YOUR CHARGE RECEIPT IS YOUR CONFIRMATION. NO ADDITIONAL RESPONSE OR CLASS REMINDERS WILL BE SENT UNLESS THERE IS A PROBLEM. (note: plan before you register, $40 deposit is non refundable).

Typically our classes are five weeks in length, meeting once a week for five consecutive weeks. Please plan your training and work schedule accordingly so you don't miss a class as there are no make-up classes available. If you have a prolonged unforeseen incident or event, ie: accident, sickness, injured dog etc., we can make arrangements to move you to another class.
All our class prices are for the entire five week course. Our Intermediate Obedience class is purchased in a block of 10 lessons for the price listed and must be used within six months. All Puppy and Beginner Level classes must have a minimum of 6 dogs registered for class in order for them to take place. If you register for a class on our website, YOUR CHARGE RECEIPT IS YOUR CONFIRMATION. NO ADDITIONAL RESPONSE OR CLASS REMINDERS WILL BE SENT UNLESS THERE IS A PROBLEM.

If you have further questions, the quickest way to reach us is by email at info@trdogs.com. Voicemails will take longer. If you decide to register for a class, make sure to add our email address to your address book so you don't miss important messages we may send you, such as class changes, cancellations due to weather, or other unforeseen issues.

Our 14,000 square foot facility is available for event rental, too. It's heated, air conditioned and includes kitchen facilities. We also have a 10,000 square foot fenced area outside that can be used for various forms of training. Any type of training you need (except hunting dog training)--we've got you covered. We encourage you to stop by and tour our facilities! Our schedule varies depending on classes in session, Most are Monday through Thursday in the morning 9 to noon and then early evening 5 to 9 depending on the classes in session. Puppy and Beginner class may have an "off" week between finish on one and start of another.