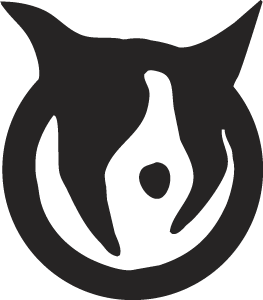 Welcome to Total Recall School for Dogs
Book by Sue Mills-Kothe and Dawn Wessels.
This is not only for dog training but usefull in many ways
in life's path where attitude is the major factor in how well you will suceed.

Cost is $15.00 for hard copy available at the school or send a check to have it mailed for additional $4.00 or download from Amazon for less.

Our Covid-19 compliance rules are listed below our class announcements. If you have any questions, please email us.
Class Announcements
The Therapy Dog test has been postponed by TDI again until Next year. Continue to watch this notice for further infomation as it becomes available
The Intermediate Obedience classes have resumed at the regular times. Should more than a safe number show up at any one class, it will be split and half will be moved to the other room.
All Agility classes are back to normal schedule.
Note: Utility Classes from now on will be private lessons only. For appointment contact Sue.
Conformation classes are back to normal schedule.


Covid-19 Compliance Rules
1. Classes will be restricted in size to meet current guidelines on spacing. This will require multiple start times allowing for coming and going to prevent any bunching.
2. New classes will be posted as we go.
3. If you have questions please email us at info@trdogs.com.
4. If you have any symptoms, cough, fever, etc., DO NOT come to class. We will make adjustments later according to each situation.
5. Face Mask required unless you have a medical condition. Under law we cannot ask what that is.
6. If you have concerns about your ability to stay safe, DO NOT come.
7. Unfortunately we must restrict attendance to one dog and handler to maintain personal distance except in certain cases requiring an additional person. Do to this current situation the whole family cannot attend. If a child is, 12 or older, is to do the training, one adult must accompany them.
8. These guidelines "may" require changes in class dates and times as needed to meet changes in the guidelines.
9. Our precautions meet or exceed the State of Minnesota requirements.


Total Recall Videos
| | | | |
| --- | --- | --- | --- |
| | Puppy Agility (posted 8/7/13) | | Intermediate Obedience Class |
| | | | |
Total Recall School for Dogs was established in 1990 with the intent to provide the best dog training possible in the greater Minneapolis/St. Paul area. To date we have trained over 16,000 amazing dogs to various levels of proficiency based on goals set by their owners. Our instructors have a minimum of 20+ years training dogs -- some with over 40 years of experience.

Our proven training methods are based on positive motivation and leadership principles. We believe dogs respond faster to this type of approach. Harsh treatment in training is not necessary to obtain your desired results. We also do not use "clickers" or "halter" collars.

Look through our website thoroughly as many questions will be answered here. If you have further questions, an e-mail would be the quickest way to get an answer as sometime we don't get the phone messages until late and not appropriate to call. If you decide to register for a class make sure you enter our email address (info@trdogs.com) into your address book so you don't miss important messages we may send you, such as class changes or cancellations due to weather or other unforeseen problems, etc.

We offer a variety of training classes to satisfy any level of training you desire. We have classes designed for new dog owners looking to get their puppy off to a great start, as well as classes for the ultimate dog enthusiast. We offer all levels of competition training - including agility and conformation - once proper obedience courses have been completed. This is to ensure the necessary safety of all dogs and their owners.
Our 14,000 square foot facility is available for event rental, too. It's heated, air conditioned and includes kitchen facilities. We also have a 10,000 square foot fenced area outside that can be used for various forms of training.

Any type of training you need (except hunting dog training)--we've got you covered. We encourage you to stop by and tour our facilities! (check weekly schedule for hours available). If you register on our website, no further response from us will be sent. Your charge is your receipt.
All Puppy or Beginner Level classes must have at least 6 dogs registrered for class to take place.